Everything you need to get an auto loan on a mobile device.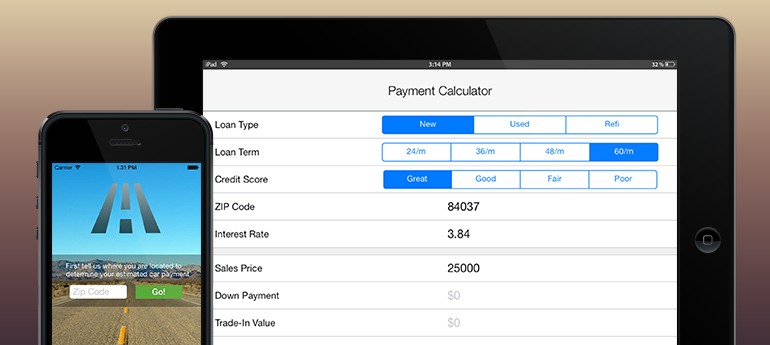 We are proud to offer the Car Calc app to anybody looking for the functionality of AutoLoans.com on their mobile devices. We have included all of the best features of our website, including the current interest rate lookup tool, monthly payment calculator, affordability calculator and the secure application form when you are ready to begin comparing rates. Best of all - It's free!
Features:
Monthly Payment Calculator
Car Affordability Calculator
Local Auto Loan Rates - Updated Daily
Mobile Auto Loan Quote Application
There is no obligation whatsoever, so download the Car Calc app for the iPhone or iPad from the App Store and find the vehicle financing solution you've been waiting for.